The Demonstration Energy and Climate Innovation (DEI+) is one of the schemes resulting from the Dutch Climate Agreement.
The DEI+ grant focuses on stimulating demonstration and pilot projects centring around technologies thant contribute to achieving the climate objectives in a cost-effective wat. There is one call in 2022: the DEI+ 2022.
Submitting an application is attractive for three reasons:
With the DEI+ subsidy, costs for the use and commissioning of innovations within a realistic user environment can be subsidized.
With a total budget of 76.6 million, the scheme offers plenty of opportunities for entrepeneurs who develop innovative technologies for saving energy and reducing CO2-emissions.
This is one of the few schemes with large investments (up to €15 million grant per project!) that can be subsidized.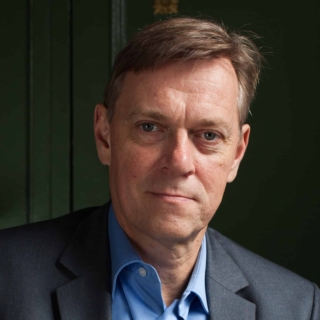 Henk van Rossum
DEI+-Expert
What DEI+ themes are there?
The grant has 7 themes:
Hydrogen and green chemistry

Natural gas-free homes, neighborhoods and buildings

CC(U)S – Carbon Capture, Utilization and Storage

Energy efficiency

Renewable energy

Local infrastructure

Other CO2-reducing measures.
When to apply?
The DEI+ 2022 is open until 4 October 2022. Evaluation of proposals is based on the "first come, first served" principle: each application that meets the requirements will be approved. Once the budget is exhausted, the scheme will be closed for further applications.
The theme 'Natural gas-free homes, neighborhoods and buildings' is open until January 10, 2023.
The theme 'Hydrogen and green chemistry' is open from June 22, 2022, to January 10, 2023.
What does it mean financially?
Most DEI+ projects are quite sizeable. The maximum grant amounts are between € 9 million and € 15 million, depending on the theme. The subsidy rates ranges from 25 to 50%, also depending on the theme. Small and medium-sized enterprises receive additional subsidies: 10 percentage points for medium-sized enterprises and 20 percentage points for small enterprises.
What are the criteria?
The main criterion is that the project fits  within one of the themes defined within the DEI+ scheme. In addition, the following matters are important:
The project should contribute to improving the sustainability of the Netherlands. This is assessed at project level as well as based on the repetition potential. We look for projects with a high CO2 saving at the lowest possible cost price.

The project application must be of high quality; it should be a project with a obvious level of innovation and a clearly developed project plan.

Projects should have a maximum duration of 4 years.

The applicant must be able to demonstrate their ability to finance their own part of the project costs.
Why involve Innovencio in your grant application?
Innovencio can offer you these relevant points:
Active customer approach


We maintain regular contact with our clients and are therefore aware of their plans regarding research and development. This enables us to approach our client early on when we learn of ideas that meet the DEI+ criteria.

Broad experience and knowledge


Because of the years of experience and expertise of our consultants, we know exactly how to formulate your project application. In addition, we are well aware of what is and is not covered by the scheme. This way, your project has the greatest possible chance of success.

Extensive guidance


We provide extensive guidance both during the application process and after the grant has been awarded. As a sparring partner and application writer, we give you the best possible chance of success. After the grant has been awarded, we will inform you about the next steps and administrative obligations.

No-cure, no-pay


You only pay us when your application is succesful.
If you would like more information, please contact Henk van Rossum.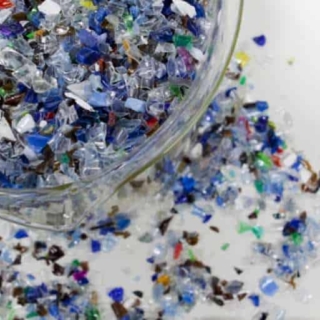 View Ioniqa in our portfolio!
One of our success stories is the DEI+ we successfully submitted for Ioniqa: a company that is working on a chemical process for PET recycling. With the help of the DEI+ grant, they were able to carry out a pilot project to further improve and develop their technology.
DEI+ (Demonstration Energy and Climate Innovation)