The following description applies for Dutch and Dutch Caribbean part of the Kingdom organisations only
Do you have an innovative SME with international ambitions? Do you want to invest in a foreign company or carry out a project abroad? Or do you want to convince possible customers of the potential of your technology? Then you can apply for the subsidy scheme for demonstration projects, feasibility studies and investment preparation projects (DHI).
The DHI scheme consists of three modules:
Demonstration projects: presentation of technology, capital goods or service in one of the DHI countries.
Feasibility studies: assessment of the profitability of a foreign investment in a product or service.
Investment preparation projects: assessment of the technical and commercial profitability of an investment in a company in one of the DHI countries; DGGF countries.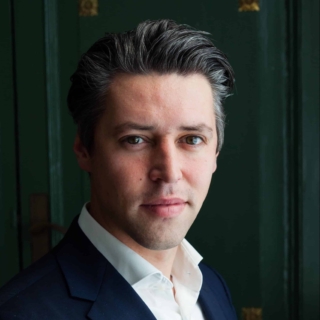 Kees Vernooij
Your DHI Expert
Submitting an application is attractive, because:
The DHI subsidy makes it easier for you to tap into new foreign markets. So you can easily reach customers in (developing) countries.
With a total budget of €4,9 million, the scheme offers plenty of opportunities for entrepreneurs who wish to assess their possibilities to market their product or service in a DHI country.
Who is DHI for?
DHI is open to SME-companies from all sectors that are registered with the Chamber of Commerce, except companies, whereby entrepreneurs with private assets are liable for the debts of the company. These companies are insufficiently guaranteed abroad. This concerns sole proprietorship, a general partnership (VOF), limited partnership (CV) or another partnership.
Also activities which are mentioned on the FMO exclusion list (for instance child labor) are excluded form receiving funding. To check whether your organization is a SME, you can do the SME-test.
When to apply?
The DHI 2022 scheme is open until December 31st 2022. Evaluation is being done on the principle of 'first come, first served'. When the budget is exhausted, the scheme will be closed for further applications. We expect this yearly scheme to  open againin 2023.
What does it mean financially?
The grant rate is a maximum of 50% of the costs of the demonstration project, with a maximum of € 200.000. For both the Feasibility study and Investment preparation projects goes: the grant rate is a maximum of 50% of the costs of the demonstration project, with a maximum of € 100.000.
The minimum subsidy amount for a DHI project is € 25.000. This means that the eligible project costs must be at least € 50.000.
What are the criteria?
The project coordinator should be a SME with at least 3 employees.



As a guideline, your average annual turnover over the last 3 years is at least € 100.000.
With the project, you achieve export worth at least 5 times the subsidy amount for DGGF countries and 10 times the subsidy amount for DTIF countries.
In an investment preparation project you realize added economic value for your company in the Netherlands and the Dutch economy.
Projects in DGGF countries make a positive contribution to sustainable local development.
Your technology, product or service is a working prototype. It has already been extensively tested, seems promising and is ready for the market. This goes for a demonstration or feasibility project.
You apply for a subsidy for 1 country i.e. the country where the project takes place.
The project leads to substantial/sufficient exports by Dutch applicants for demonstration projects and feasibility studies.
This list is non-exhaustive; please do consult one of our experts.
Why involve Innovencio in your grant application?
Innovencio sheds light on a number of relevant points:
Active customer approach
Because we always maintain in close contact with our customers and are well aware of their developments, we can approach a customer in a targeted manner if we see that their innovative idea fits the criteria of the DHI scheme.
Broad experience and knowledge
Because of the years of experience and expertise of our consultants, we know exactly how to articulate an application. In addition, we are well aware of what is and is not covered by the scheme. This way, your project has the greatest possible chance of success.
 Extensive guidance
We provide extensive guidance both before and after the grant has been awarded. As a sparring partner and application writer, we give you the best possible chance of success. After the grant has been awarded, we will clearly inform you about the next steps and administrative obligations.
For more information, please contact Kees Vernooij.