EIC Accelerator-application
Is your innovation groundbreaking and ready to conquer the European market? With a budget exceeding € 1 billion, the EIC Accelerator offers great grant opportunities for break-through companies. Want to know if this is the right opportunity for you? Then keep reading!
Europe continues to invest in groundbreaking innovation! On 9 February 2022, the European Innovation Council kicked off with a budget close to € 631 million, spread over a number of calls. The EIC Accelerator is interesting for SMEs who want to bring their innovation to the European market. This offers great opportunities for innovative entrepreneurs.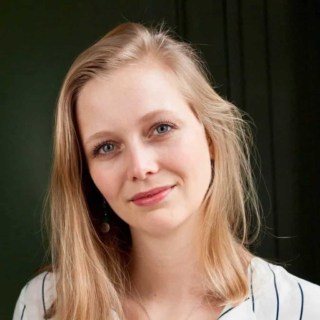 Private: Tara van den Bogert
EIC Accelerator Expert
Who can apply?
The EIC Accelerator focuses specifically on innovative, game-changing SMEs who want to expand their innovation across Europe. Do you feel like your product, process or service is ready for commercialization on the European market? Support from the EIC accelerator can help you to overcome the barriers on this journey. And as an added bonus: you can also apply for this grant as an individual SME. The EIC Accelerator is one of the few funding instruments within Horizon Europe where a partnership is not necessary.
How do you apply?
The process starts with the submission of a draft proposal and can be submitted at any time. A draft proposal consists of a 5-page project proposal, a pitch-deck and a short video. If your draft proposal is selected, you are invited to submit a full proposal. The deadlines for submitting a full proposal in 2022 are June 15th and October 5th.
A big advantage of this method is that the draft proposal can be relatively small, thus offering a better balance between work-load and chances of success.
Conditions and calls
SMEs can apply for a grant in the range of €0.5-2.5 million per application. In addition, applicants can apply for up to € 15 million in equity. This is called blended finance: up to €2.5 million grant component for technology development and validation (TRL 5/6 to 8); €0.5 – 15 million investment component for scaling up and other activities. Grant only/grant first is possible under certain conditions.
Applicants can apply in one of the following:
1. Open calls
2. Challenge driven calls; for this, is important that a project matches with one of the selected 'challenges' for the current period:
– Strategic Digital and Health Technologies
– Green Deal innovations for economic recovery
Why should you involve Innovencio in your EIC Accelator-application?
Innovencio can offer you these relevant points:
Knowledge of regulations and the latest developments.
The EIC Accelerator is an extremely complex subsidy scheme. Innovencio has experience with this instrument and can quickly take the step towards a complete, correct and competitive subsidy application and notify you when new possibilities are included in the scheme.
Translating knowledge into a good story.
The EIC Accelerator is a popular scheme. For a successful application, it is therefore important that your specific technology is properly put on paper. Innovencio employs academically trained people who can brainstorm about the subject at a high level and can also translate this into a fantastic application. Would you like to know about your project in proposals for an EIC Accelerator grant? Contact our expert Tara van den Bogert.