Horizon Europe is the European Commission's largest financing programme to stimulate research and innovation, with almost €95.5 billion of funding available between 2021 and 2027.
This framework serves as a means of achieving economic growth and creating jobs to increase Europe's competitiveness.
In addition, the European Commission can achieve its stated goals and political priorities by contributing to innovative development. Two important grant instruments within the Horizon Europe innovation programme are the EIC Accelerator and the Eurostars. In addition, the European Green Deal opened in 2020.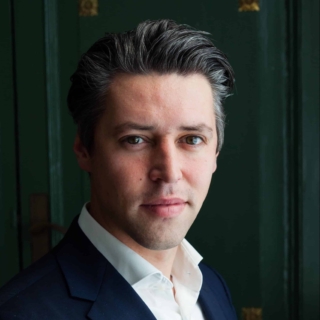 Kees Vernooij
Expert Horizon Europe
Work programmes
Horizon Europe is implemented through two-year work programmes, which will entail a large number of calls for proposals, each with their own opening and closing date and budget. The first calls have already been published!
A significant part of the programme will be spent on targeted actions to promote excellence in research and support grants, training and exchanges for researchers through Marie Skłodowska-Curie Actions. Building more connected and more efficient world-class European innovation ecosystems, supporting the green and digital transition and addressing global challenges while boosting the European industrial competitiveness. In addition, these actions will increase participation in the programme and strengthen the European Research Area.
Due to the broad scope of Horizon Europe, this programme offers many subsidy opportunities.
Conditions
In order to be eligible for funding from Horizon Europe, your proposal must fit one of the pillars or horizontal actions of the programme. Different rules apply for each component; these are described in the relevant work programme and can be found on the European Commission's website. Most components require cooperation between multiple organizations from different European countries.
Which organizations are eligible?
Individual scientific researchers
Knowledge institutes
Commercial organizations
Available financing
The subsidy possibilities within Horizon Europe vary per call. The programme finances both small-scale and large-scale innovation projects. Certain project forms require the grant to be applied for a collaboration with three or more international partners. Sometimes a call specifically requires the participation of small and medium-sized enterprises (SMEs). Despite the fact that there is a lot involved in applying for this program, it is definitely worth it! For different types of projects, the European Commission often grants a subsidy of 70-100% of the total cost.
For example , the programme includes a special SME instrument called the EIC Accelerator. Within this instrument, a single SME can obtain € 500,000 to € 2,500,000 for the realization of a business plan (12-24 months), for 70% of the total project costs. Following this financing, it is possible to opt for an investment component, usually in the form of direct equity or quasi-equity such as a convertible loan. The minimum investment component is € 500,000 to a maximum of € 15,000,000.
This is why Innovencio can help you with your Horizon Europe application
Horizon Europe is a very large and ambitious programme, with many different components.
Because of this broad scope, Horizon Europe offers the possibility of funding for an innovative project, strengthening your international network, attracting or retaining researchers and gaining new knowledge and expertise.
The Horizon Europe programme is extremely broad and competitive.
It can be difficult to determine which call(s) you are eligible for, and in addition, the applications are often very extensive and complex. Innovencio offers guidance in the entire process. We can help you choose the call that best suits your project, and in addition, we offer guidance in writing an excellent quality project proposal.
We will guide you with our expertise and experience;
together we can work on increasing the chances of success of your project! Do you want to know if your project is eligible for a Eurostars,  EIC Accelerator or other Horizon Europe grant? Contact our expert Kees Vernooij.